2023 will be an excellent year for all luxury and fashion brands in China. Many distributors are confident, and positive, and actively research new fashion brands and foreign companies to join their circles.
But it's important to select the right Chinese distributor for your business so that you don't waste time and money, to eventually go through the same process over and over again. in this blog post, we will share with you the pros and cons of working with Chinese distributors and steps you should take to find trusted and reliable partners in China.
But first, who are Chinese distributors

?

A distributor in China is a Company that buys products or clothing lines, has warehouses to stock them, and resells them to small Chinese retailers or direct to the end-users or customers.

There are 3 key things to keep in mind when looking for a distributor in China:
Most distributors in China provide strong manpower and cash support to the supplier or manufacturer's promotional efforts.
They usually do not provide other services and they are not good at this.
They are not here to invest in their supplier brand (you are their supplier)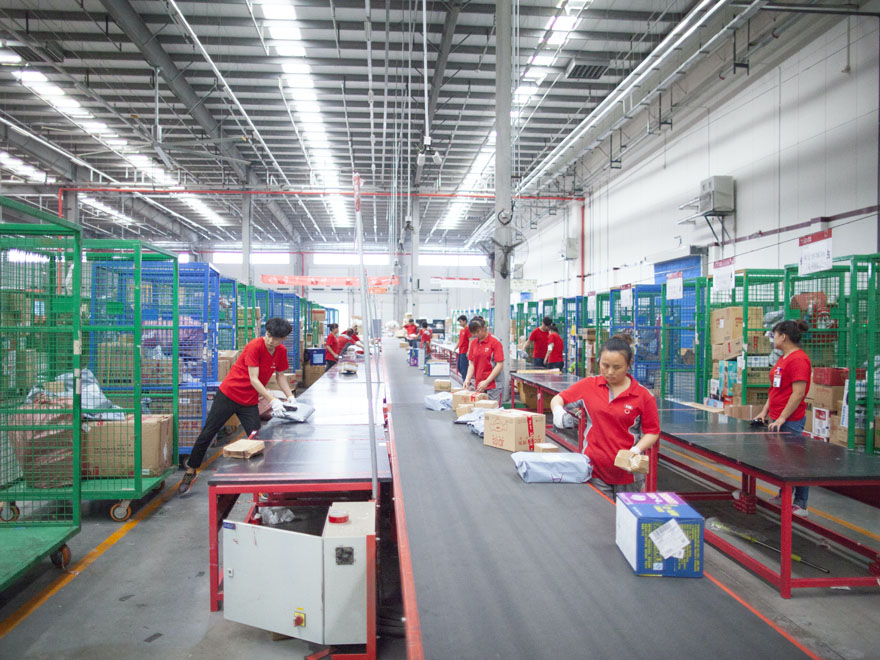 The pros of working with China distributors
Benefits of working with Chinese companies in distribution include cost savings and access to knowledge that is natively ingrained within China's culture, as well as an array of services from importation assistance, marketing resources for trade shows, payment procedures and shipping details all leading up towards one key goal: maximizing your venture's profitability.
Working with China distributors offers an ideal entry point into the mainland Chinese market. Their expansive network includes both foreign customers and locally-owned retail stores, luxury shops and trade shows – enabling timely delivery of goods anywhere in the country.
Moreover, their extensive knowledge of the current trends within this economy can be invaluable to any business looking for success here.
Most importantly though is that companies don't need to go through complex registration procedures when working with distributors as they operate on commission from sales made by your company; positioning them perfectly to help drive maximum profit margins possible.
The cons of working with distributors in China
Working with distributors in China can come at a price – they usually work on commission, meaning that the cost of your products won't necessarily be as competitive.
Furthermore, they often have many partners and may not focus solely on promoting your brand. When pushing forward into this market then you must practice caution to protect yourself against any potential risks so that revenue doesn't take an unexpected downturn – set minimum sales quotas within all agreements for maximum security.
The best solution is to find a local partner that has a base of trusted suppliers and can help you communicate with those you would like to partner with, ensuring the smooth process. We can help you by linking you to the best distributors for your brand.
What can you expect from a Chinese distributor?
Chinese distributors are seeking profit, which means that they will chose foreign companies and products that are already well-known in China, so that they will sell fast. They don't want to take risk with the products and brands that didn't establish their presence in the Chinese market yet.
Distributors will go for products that have good quality and nice packaging, from a brand with a good reputation in China. The reputation is actually the most important element, which means you need to build your branding and reputation before contacting distributors in China. Below we will explain you in steps how can you do it.
How to prepare your brand for distribution in China?
Before contacting distributors, you need to build a presence of your brand in China. Finding distributors should be actually one of the last steps to do, you definitely can't start from looking for them, because they won't take care of any marketing and branding for you. If you want to enter the Chinese market, you need to start from building branding and reputation online.
Start from creating a Chinese website
Chinese consumers (and distributors) always check the Internet when they get interested in a brand and the first place they check is usually Baidu (just like we do on Google). Therefore, it's advisory to have a Chinese language website that is hosted in Mainland China, so that Chinese customers can scroll through your page, read on what you have to offer, check your product descriptions, payment and shipping terms, find the information about social media accounts and so on.
Hosting the website in China is crucial for SEO purposes, as Baidu lists first the domestic websites and they will always be prioritized above the foreign ones. This is also why you need your website to be in Chinese (but also because the majority of Chinese people don't speak English and would leave your site as soon as they don't find chinese characters there).
Take care of your Baidu SEO strategy
In order to rank high in Baidu search results (Baidu is the most popular search engine in China), you need to optimize your website for Baidu SEO. This means finding the right keywords, putting catchy meta descriptions, taking care of backlings and more.
Apart from the website, you can also participate in forums and Q&A platforms, that are still very much alive in China. If you participate in platforms like Zhihu or Baidu Tieba, you're not only gain a better score on Baidu search engine result pages, but also appear more in search, which will add more credibility to your brand.
Distributors searching for any information about your brand will check those places and trust you more, when they see some discussions online.
Gain reputation on Chinese social media and e-commerce platforms
Chinese website will give you credibility, but without social media accounts, you won't be able to gain Chinese consumers trust. All of the companies in China, whenever they sell fashion accessories, services, cars or pet food, they all have social media accounts, so that they can communicate with their customers and have more sales channels to sell locally.
WeChat
WeChat is the most important social media platform in China, with more than 1.26 billion monthly active users. Chinese people use it to communicate with friends, family and brands, they check the news, brand accounts, short-videos, shop using WeChat mini-programs, pay using WeChat pay, order taxis, book trips and many more.
WeChat is a great platform for local and foreign businesses because it offers many different options, depending on your needs and budget. When it comes to attracting distributors, we recommend setting a Wechat H5 brochure. It's a HTML brochure in a mini-program that serves as a mini website, or a catalog of your brand and products.
Those brochures are interactive and very easy to share, which will make the communication with distributors easier and faster. It will also show them that you understand the local market and are serious to sell products in China.
Weibo
With over 500 million users, Weibo offers an exceptional opportunity for businesses to reach out and engage with customers in China. It's a free-to-use social media platform similar to Twitter but boasts unique features such as the ability to post longer messages alongside images and videos.
To maximize success on Weibo, it is important that your business puts effort into creating interesting content tailored towards connecting with Chinese consumers, being active by regularly posting updates about company offerings or industry news, plus responding promptly when questions arise from followers.
Little Red Book
Little Red Book, or Xiaohongshu, is a very trendy platform focused mainly on user-generated content. Often called the Chinese Instagram, Xiaohongshu is a perfect platform for fashion and beauty, as the main focus are lifestyle images and product recommendations.
This platform is good to gain reputation and build brand awareness. The majority of users are young women sharing tips and reviews on fashion and beauty topics. It's also a great platform for influencer marketing. You can collaborate with KOLs to help you build the brand presence in China by posting sponsored content and hosting live-streams with your products.
Set and account on B2D website
Tmall Global B2D is the ideal platform for businesses that have their sights set on selling to China. Whether it's medical equipment, office supplies, or designer fashion and beauty products – this innovative e-commerce system offers a variety of ways for companies to export goods directly onto one of the world's largest retail platforms with ease. You can access over 800 million Chinese customers through Tmall.
The database contains over 85000 distributors and Chinese suppliers all in one place for international businesses. Tmall also takes care of supply chains, payments, logistics and more – all in one place! If language barriers present an issue for you however, our team can provide support with setting minimum sales quota or deciding on trade shows and trading companies; ensuring your brand's success within this expanding marketplace.
Remember about public relations
To build a successful presence in China, word-of-mouth marketing and effective public relations are essential. Chinese consumers place an extraordinary amount of trust in recommendations from trusted sources such as family members or online influencers – making good PR practices necessary for building strong relationships with local distributors.
As part of this effort, businesses should consider creative strategies to promote their organization and product quality, including crafting news stories that present them positively, issuing press releases regarding noteworthy events related to the company or individual involved, arranging interviews between journalists and key personnel within the business and developing meaningful connections with relevant industry figures who can serve as credible brand endorsers.
What to look out for when you search for distributors in China?
Our company is in contact with distributors since many years and over this time we've got the experience and know-how on how those type of relationships should work. If your company is already present in China, you've got good reputation and the brandind needed for success, now it's the time for the next step, which is to find distributors that will be interested in importing products from you. Here are some things to consider.
The first step is to identify Chinese distributors
Do you want to contact Chinese distributors, and resellers of fashion clothing in China, or get in touch with apparel distribution players (even know agents)? We may provide you with a list of retailers, shopping malls, and Chinese distributors and can help you to contact them. You first have to identify in which field you want to evolve: Fashion? Luxury? Apparel? Clothing? Accessories? There are retailers for each of them.
Understand that distribution in apparel/fashion in China is complex
We can provide consulting to help you to understand this market. We can also explain how the Chinese network, Guanxi (关系), is essential for your process. To deal with Chinese distributors, you will have to develop your network, find new partners, and participate in events to increase your relations network in China. If people talk and know about you, they will easily trust you. In developing Guanxi (relationship) with China Resellers, you must repeatedly exchange information with them, and show a clear marketing plan.
Communication

is the key to establishing

great business relationships

with Chinese Distributors

When you plan to visit China, it is highly recommended to use the help of a partner (can be us can be another company too). Only partnerships with reliable distributors will be valuable: choose them carefully! One bad relationship can cancel all your plan. In China, it's all about reputation and image. Check the information and reputation of the potential distributor, it may be a privately owned limited liability company.
Always be in control and don't lose it over distributors
Establishing and maintaining distribution relationships is critical for foreign companies entering a new market. While local distributors can be powerful entry points, it's crucial that brands remain in control of their strategy to ensure long-term growth potential isn't sacrificed by shifting interests or changing priorities.
By fostering personal connections with your partners you'll preemptively combat the risks associated with becoming too reliant on external influences over your brand's success.
Remember about regular communication
Communication between the brand and its distribution teams is essential for staying up-to-date with market trends, helping salespeople effectively represent the image of your products, and ensuring that Chinese distributors are delivering accurate performance data.
Two-way communication can prevent potential miscommunication while keeping both parties well informed – ultimately promoting positive results in a dynamic environment.
By providing comprehensive training to key distributors as well as encouraging them to be deeply engaged with their respective roles within the company's mission statement will contribute to furthering success for all stakeholders involved.
Hire a Chinese sales agent to develop your research network in China
You have to know that few distributors/wholesalers can operate everywhere in China. They use other distributors to sell to another region/province. You may have to identify many local distributors to cover the whole Chinese market. But you should start with working with the strategic areas. If you think about hiring a sales agent, it is highly recommended that he has experience. The sales agent will prospect shops, distributors, and malls for you; being Chinese will also help him with your company's development.
Trust a reliable agency to build your e-reputation
Besides trusting a sales agent to take care of the physical and on-the-ground part, you will need to care of your reputation through word-of-mouth and network, but also of your digital e-reputation. Betting on digital campaigns and practices will highly accelerate your development and your chances to find the right partners for your brand.
GMA (Gentlemen Marketing Agency) could be your perfect partner; with more than 10 years of experience, we know the secrets of the Chinese market and can help you through various services.
We can help you to understand the Chinese Market and help you to penetrate it
We can help you with your tailor-made digital marketing campaign
We can support you to develop your business in China
Contact us for more information, our consultant team will explain how it works!
We have a list of distributors, retailers, and wholesalers. With more than 10 years of experience in China, we know how it works, and we have contacts. Just send us an email and we will send you our condition and link you to the most suitable Chinese supplier or distributor.