The first step is to identify these Chinese distributors
Do you want to contact Chinese distributors, resellers of fashion clothing in China, or get in touch with apparel distribution players (even know agents)? We may provide you a list of retailers, shopping malls, Chinese distributors and can help you to contact them. You first have to identify in which field you want to evolve: fashion? Luxury? Apparel? Clothing? Accessories? There are retailers for each of them.
How to succeed in your resellers and retailers research in China?
It is not what you think. Chinese resellers and retailers do not want to collaborate with small unknown brands in China, they need to trust their partners and want easy products to sell. You need to build your e-reputation in China to convince them to work with you. There is a process to follow if you want to succeed!
Process to succeed with finding a Chinese Distributors for your Fashion brand
Invest in a first communication campaign

Use Wechat marketing, PR ,e-reputation marketing campaigns

Contact them or praticipate to a trade fair

Continue to visit them, negociate with them, think about your network

Sell first goods to them, do not neglect quality

Invest in marketing and communication in China though good agencies
But first, what is a distributor in China?
A distributor in China is a Company that buys products or clothing lines, has warehouses to stock them, and resells them to Small Chinese retailers or direct to the end-users or customers. 3 key things to keep in mind when looking for a distributor in China:
Most distributors in China provide strong manpower and cash support to the supplier or manufacturer's promotional efforts.
They usually not provide other services and they are not good at this.
They are not here to invest in their supplier brand (you are their supplier)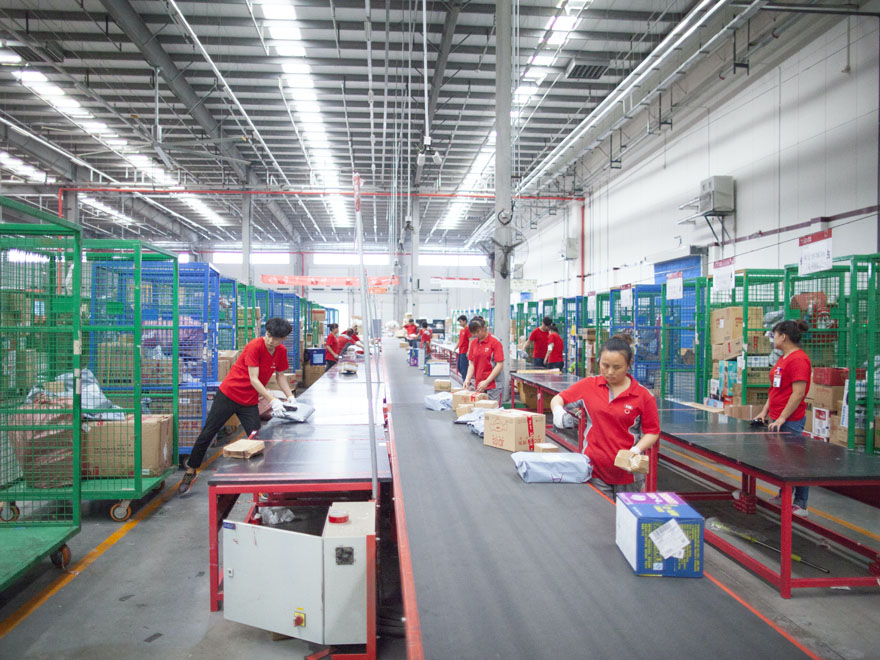 Understand that distribution in apparel in China is complex
We can provide consulting to help you to understand this market. We can also explain how the network, Guanxi (关系) in Chinese, is essential for your process. To deal with Chinese distributors, you will have to develop your network, find new partners, participate in events to increase your relations network in China. If people talk and know about you, they will easily trust you. In developing Guanxi (relationship) with China Resellers, you need to repeatedly exchange information with them, show a clear marketing plan.
The communication is the key to establish great business relationships

with Chinese Distributors

When you plan to visit China, it is highly recommended to use the help of a partner (can be us can be another company too). Only partnerships with reliable distributors will be valuable: choose them carefully! One bad relation can cancel all your plan. In China, it's all about reputation and image. Check information and reputation of the potential distributor, it may be a privately owned limited liability company.

How to cover all the clothing, fashion or apparel Chinese Market
Hire a Chinese sales agent to develop your research network in China
You have to know that few distributors/wholesalers can operate everywhere in China… They use other distributors to sell to another region/province. You may have to identify many local distributors to cover the whole Chinese market. But you should start with working with the strategic areas. If you think about hiring a sales agent, it is highly recommended if he has experience. The sales agent will prospect shops, distributors, and malls for you; being Chinese will also help him for your company development.
Trust a reliable marketing agency to build your e-reputation
Besides trusting a sales agent to take care of the physical and on-the-ground part, you will need to care about your reputation through word-of-mouth and network, but also about your digital e-reputation. Betting on digital campaigns and practices will highly accelerate your development and your chances to find the right partners for your brand. GMA (Gentlemen Marketing Agency) could be your perfect partner; with more than 7 years of experience, we know the secrets of the Chinese market and can help you through various services.
We can help you to understand the Chinese Market and help you to penetrate it
We can help you with your tailor-made digital marketing campaign
We can support you to develop your business in China
Contact us for more information, our consultant team will explain how it works!
Read more about distribution for Fashion in China: