China's KOLs are trendy. All Brands in Fashion & Luxury use them a lot.
Stars are less popular , but Key Opinion leader and KOC small influencers are very popular among Marketing campaign. livestreaming are used by ALL brands in China to promote and get direct ecommerce Results.
The China Bureau estimates that the influencer conomy will reach $1 trillionby 2025.
58 % brands plan to spend more on KOL marketing in 2023 than the previous year
$240,000 is the yearly budget of brands that Sell on Tmall spend on influencers.
Why Brands use influencers in China ? Expert Tips
Drive sales if the brand is famous
Discovery experience.
Launch a new product – Collection
Work on Reputation, and get Testimonials
Get Visibility
Did new brand in China Should use KOL ?
Yes for
Build Trust- online reputation
Discovery experience
Small influencer campaign
Get feedback- Test Collection
NO
Generate sales
Expect big ROI
What is the importance of KOLs in China?
in China, KOL campaign are an indispensable tactic for marketer to Build their image, get trust with Chinese consumers, and of course to work on brand awareness.
China has become one of the most KOL Marketing friendly countries, allowing the top KOL of China to create their own media channels. Today we will take a closer look at those who promote fashion for Chinese consumers while playing a big part in the industry by being, frequent fashion addicts.
KOL (Key Opinion Leader) marketing, sometimes called Influencer marketing, is an indirect type of marketing that aims to promote brands, products, or services via advice or reviews. In 2018, China has become one of the most KOL Marketing friendly countries, allowing the top KOL of China to create their own media channels. In 2023, this trend has triple.
Not only Weibo and WeChat influencers will have much work to do, but influencers from mobile apps such as Douyin (Chinese Tiktok), Weitao (Blogging site of Taobao), Red (Xiaohongshu), Bilibili, who may not have Weibo or WeChat account will be involved greatly in promotional campaigns of the brands.
Top 10 Chinese Fashion and Beauty Influencers (KOLs)
The average daily reading volume of the Chinese fashion influencers (KOLs) below exceeds 1 million and their average engagement rate is over 10,000 per day. On the largest social media platforms, Chinese fashion and beauty influencers play a crucial communicative role and act as a source of information for their followers.
So, who are the top 10 of the most influential Chinese fashion influencers in China? What are the characteristics that define and differentiate them from their counterparts? What are the secrets to their success?
1. Savi Sui
Weibo: 4 million followers
Xiaohongshu: 410,000 followers
Douyin: 230,000
Instagram: 265,000 -she is also using Instagram
This KOL has a special style and is famous for her vintage, simple and homestyle influencer Savi has built a strong personality during pandemic.
Many Chinese lady identity to her elegant, simple style. She is favored by many luxury brands/
2. Kakakaoo~, the Korean style
Her social media:
With over 8.7 million fans on Weibo, Kakakaoo (aka 王清媛 or 阿沁) is a 23-year-old fashion and beauty influencer (KOL) well-known in China mainly for here Korean influenced style. She posts lively and fresh images that feel cordial and elegant, leading to her fanbase growing to such a huge size. Her popularity led her to be featured in one of the most famous fashion magazines in the world, Vogue. She now works as a promotional representative for MAC lipsticks.
Besides occasional vlogging, her daily life, and posting unboxing videos, the most common form of content she shares is beauty product recommendations and reviews. She also publishes her own news which she calls "Aqin News" (a play on her name) to update her fans with what she has been doing recently, what she's working on, and other news related to her daily life. An example of 阿沁 promoting Mac Lipstick and posting her Aqin News. Apart from that, she also has her own store on Taobao where she promotes various products and shares news of events from time to time.
s volume was 976,000, and sales revenue was 661.2 million RMB.
3. Dipsy迪西, the mysterious perfectionist
His social media:
Dipsy's followers have just reached the 6 million mark on Weibo and his content focuses mainly on luxury brands such as Tom Ford, Jo Malone London, Thom Browne, etc. but his writing style is comparatively more approachable and uses a friendly and mysterious tone.
Here we can see some post examples from fashion influencer, Dipsy, featuring Dior on the left and Thom Browne on the left. He was once a graphic designer and was chosen to appear in Chanel's promotional video on Valentine's Day in 2018, which led him down the path to becoming a fashion and beauty influencer/KOL.
One of the reasons he can be one of the top influencers in China is that he is an absolute perfectionist. He pays a huge amount of attention to small details such as the layout, order, color/tone, etc. of every single one of his posts to make sure that the post is completely flawless before publishing.
4. Mister Bag包先生, the focus on bags
His social media:
With over 5 million followers on Weibo, "包先生" (Mr. Bags in English), real name Tao Liang, mainly writes content recommending various luxury brand handbags as well as posting reviews/critiques on the bags different celebrities wear. He also writes the posts from a reader's perspective, which makes it more practical as it comes off with a more relaxing and friendlier tone.
On Valentine's Day in 2017, Mr. Bags collaborated with one of the most luxurious brands in the world, Givenchy, and released a limited edition pink version of the 'Mini Horizon' handbag. Through his promotion of the limited-time product, all 80 of them were sold out within 12 minutes. With a price tag of nearly RMB 15,000 per bag, this was quite an impressive feat.
In 2018, he designed a bag with Tod's, and again within 6 minutes, all 500 handbags were sold out. With each priced at RMB 10,800, this resulted in RMB 3.24 million in sales.
Most luxury brands view him as an intermediary between their products and their target consumers. His work and fan base provides them with an opportunity to get feedback on their products, determine what's popular, and identify trends. This makes him an incredibly valuable resource for the brands he cooperates with. For 2019 it seems he's working with Longchamp to promote their Chinese New Year 2019 collection.
5. MK涼涼
Her social media:
MK涼涼 as of January 2019 has over 4.7 million followers on Weibo. MK涼涼 is actually a make-up artist, who shares and recommends different cosmetics and beauty products. She creates detailed reviews for these products and gives them a score in several different categories. These detailed reviews have led her to become one of China's biggest beauty influencers.
Owing to her career, her reviews sound super professional but at the same time and a friendly tone. She has collaborations with over 200 famous beauty brands such as L'Oreal, Yves Saint Laurent (YSL), and Estée Lauder, etc., 2017. She now has her own company "粉星美妆", Pink Planet Fashion in English, and her Wechat official account accumulated over 100,000 followers in just its first 7 months.
6. Xinba, the hottest live-streamer
With live-streaming services, one of the biggest sales platforms in China, apps such as Taobao, Douyin, and Kuaishou each have their own sales stars. With more than 37 million fans on the app, Xinba is considered the "sales king" on the Kuaishou video app.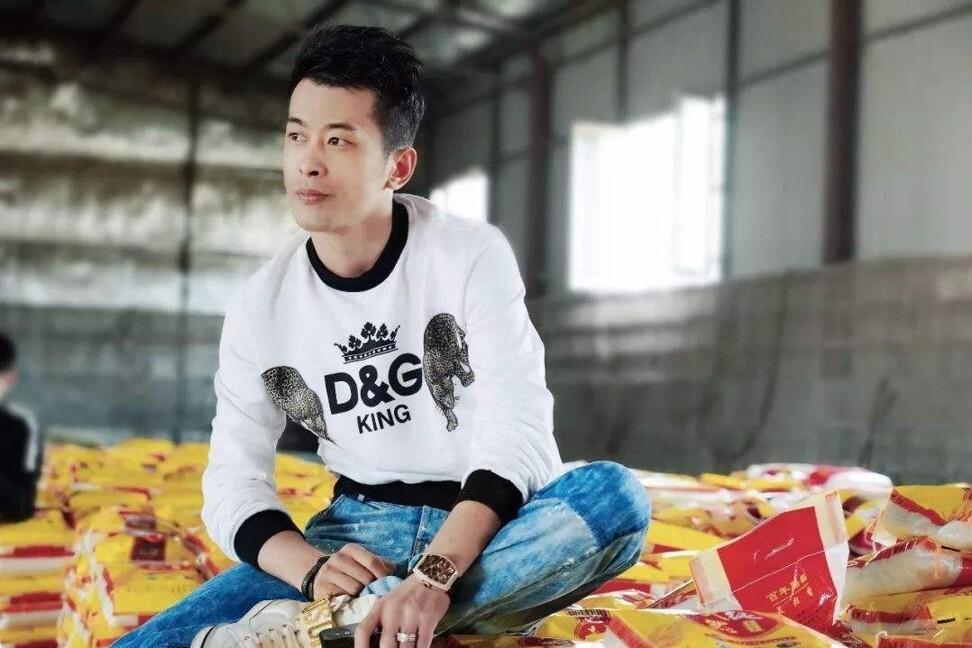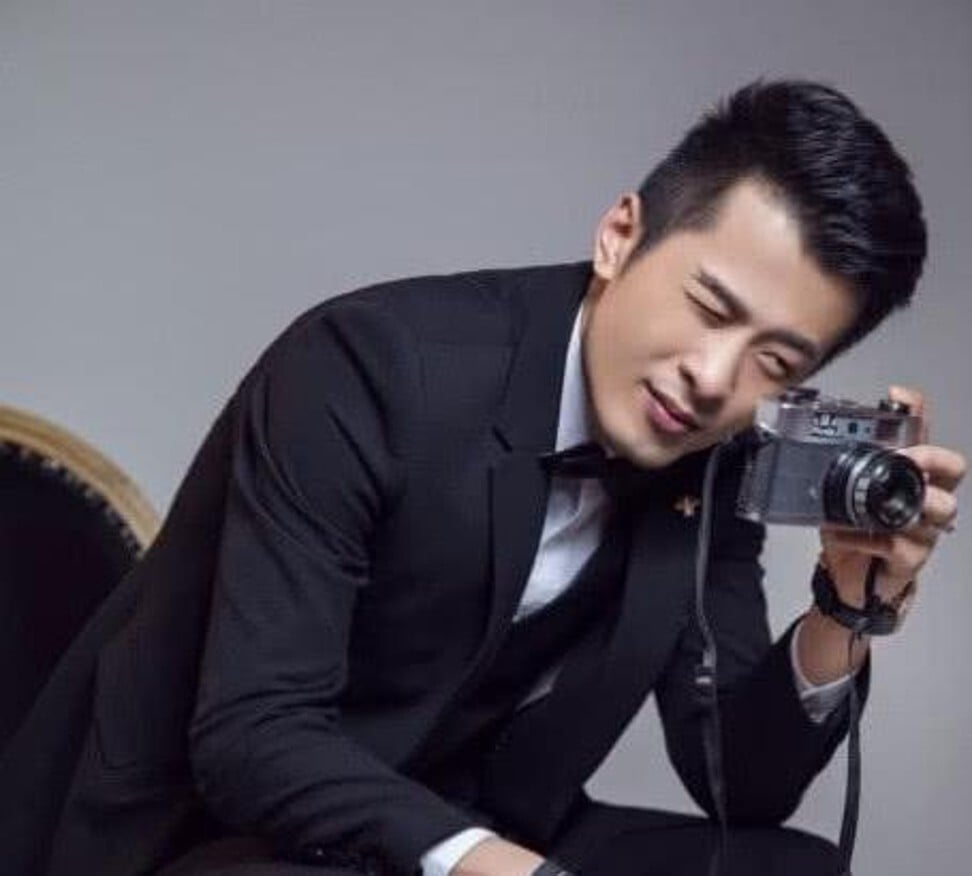 The strong fan base is the key to Xinba's success in selling a wide variety of products. To create a tight bond with his fans, most of whom are farmers, Xinba likes to emphasize that he's the son of a farmer. Born in a small village in northeast China, Xinba clings to the identity to maximize his appeal.
During the November 6 shopping festival in 2019, a festival on Kuishou similar to Alibaba's Singles' Day five days later, Xinba generated more than US$57 million in sales in one day. Xinba generated more than US$1.9 billion in sales through his live-streaming services in 2019. His goal is to raise the number to US$14 billion in 2020.
7. Ai媚兒
Well known on the internet as the prettiest postgraduate student, she is now a print ad model and a KOL with over 4.4 million followers and 8 years of experience on Weibo. Most of the posts she writes involve beauty product reviews and her writing style is a bit more 'human' compared to other KOLs, which means she seems a bit more approachable.
Many well-known beauty brands have cooperated with her over the years, such as Olay and Panasonic's Hair Dryers. She has established a fresh and clean image on her social media platforms with tips for cleaning your room and house as well. This has allowed her to branch out into other categories like home goods and even vacuums.
8. 黎貝卡的異想世界 (Becky Li)
Her social media:
This KOL is famous for partaking in one of the most miraculous Influencer/KOL campaigns in history. In 2017 she collaborated with Mini Cooper to promote a limited edition "Caribbean Blue" colored car. Mini stated that only 100 of these cars would be available. In only 5 minutes after her promotional posts went out all 100 of the cars had been reserved.
She was a journalist before and now works as a fashion and beauty influencer/KOL with over 4.3 million fans on Weibo who is also known as "买买买教主", which if you translated it could be interpreted as the "Buybuybuy Goddess" in English. Only 100 Caribbean Blue Mini Cooper were released for the promotional event Her content is quite varied. One type of post that she does on a daily is to share her OOTD (Outfit of the Day) on Weibo. She also comments on the style and outfits of different celebrities at events and on social media.
In 2017, she worked with Rebecca Minkoff, a designer, and worked for hand in hand with their team designing handbags and accessories. In a two-day presale campaign, she already sold 1000 pieces, leaving her with little inventory for when the products were supposed to actually go on sale. he also launched his own brand on Wechat which was able to generate RMB$1 million in sales in the first 7 minutes of going live. High-end brands such as Dior, Chanel, La Mer, etc. have also invited her to work with them.
She says that her writing style is like sharing and recommending items for her friends, in the other words, she writes in a friendly and relaxing tone. Apart from beauty and styling posts, she also shares some other content types such as self-help tips and time management, etc.
9. 韩恩汐汐
Her social media:
With over 4.4 million followers on Weibo, this KOL is a beauty blogger with a style heavily influenced by Japan. Instead of cosmetics, she focuses more on skincare products. She mainly writes product reviews and collaborates with skincare brands, such as Olay and Lab Series.
So much skincare promotion! It's making me want to go home and put a face mask on! Her photos tend to have a soft and dreamy feel and she writes in a friendly and cute tone.
9. 天使与魔鬼718
Her social media:
Weibo: @天使与魔鬼718
WeChat Official Account: @tianshiguoguo2013
With a fanbase of over 4.3 million people, she is a 170cm tall, fashion and beauty KOL as well as a model. The style she has is very pink, girlish, and dreamy.
She mainly promotes beauty products like VDLCosmetics, which is a smaller brand compared to the ones that the KOLs listed above tend to work with. Besides writing product reviews and sharing beauty tips (like what some of the other KOLs do), she is also famous for writing travel blog posts and she was recognized as one of the top ten travel experts in 2014.
10. Chrison克里森, the mystique style
His social media:
Weibo: @Chrison克里森
WeChat Official Account: @ChrisonZS
Hidden from the camera, champion Chinese fashion blogger Chrison holds a certain unique mystique. But such invisibility hasn't hindered the former tennis magazine editor Chrison Wang from serving some aces. Producing social media content like a professional magazine, Chrison scored exclusive behind-the-scenes access to Prada's new headquarters and chatted with the "nose" of Chanel.
Brands he works with: Chanel, Prada, Gucci, Fendi, Cartier, Bulgari. The content he writes is mostly digital storytelling for luxury brands and he has been invited by these brands for cooperation. In the past, he's worked with brands such as Chanel, Prada, Gucci, Cartier, etc.

Weiya, is Out of the game in 2022
Weiya is the "the most powerful promoter" that made a record of over 267 million products in a single (2 hours) live broadcast. On October 20th, on the eve of the Double 11 pre-sale, Weiya was on the hottest Chinese KOLs ranking list (巅峰榜). In the end, Weiya ranked the top of the hottest ranking list with 550 million live broadcasts traffic.
Wei Ya started the live broadcast at 20:00 on the 20th and finished at 02:43 on the 21st. During this period, the cumulative number of viewers reached 38.11 million, a total of 242,000 new fans, a total of 57 types of products were sold, sale
How to promote your fashion brand with KOLs marketing in China?
Short video marketing
In general, fashion advice on Weibo targets young women. Through pre-planning, shooting videos, and careful editing, these videos are designed specifically to appeal to their target audience. Fashion videos to imitate celebrities' styles have recently become very popular. KOLs upload videos to teach you how to become your favorite idols through the cheapest version of their iconic looks.
Live broadcasts
Live broadcasts were undoubtedly the most popular form of promotion for fashion KOLs in 2018. It's looking more like short videos will be the primary form of content delivered in 2020 though. These videos feature live fashion sessions, namely the "unboxing" and "haul try-on" themes. Compared to regular videos, live video fashion sessions are highly interactive where the blogger can continuously convey their thoughts and opinions to followers and casual observers.
Similar to live interaction, fans are free to ask questions and have the joy of having their questions answered instantaneously. The genius of this is allowing the fans direct access to the KOL's daily life. Watching the live broadcast allows fans to interact and engage with KOLs on a first-hand basis. As a result, this gradually forms an impression and a long-term sense of trust between fans and KOLs.
Creating a community through social media
"Community Management" is very important for KOLs to develop trust among their fans. Chinese beauty KOLs put immense effort into creating a "community" atmosphere, with some going further to actually meeting their followers in person. Another method is holding raffles, competitions, and contests to reward members of their community. Raffle contests are one of the most popular ways that KOLs can use to attract attention from their fans.
Work on your e-reputation
Chinese people's consumption habits have been greatly affected by social media. Before making any decision, their first step is to go on platforms such as Zhihu or Baidu to seek information, ask relevant questions, and consult appropriate opinion leaders.
The traditional 30-second advertisement does not work in China anymore, as young consumers yearn to gain a deeper understanding of a product in a shorter amount of time. Commercials simply aren't able to meet this need, so they turn to social media and the internet to meet it. KOLs in particular is particularly effective at providing this detailed long-form informational content that can allow potential customers to greater understand a product.
KOLs do make the majority of their money from advertisements. Fashion KOLs use a variety of ways, including makeup videos, product recommendations, and professional evaluations to hide their advertising while seemingly just seeking to convey their "professional knowledge." Through positive evaluations, the use of emotions, and visual effects, Chinese women who pursue beauty are persuaded to take purchasing actions.
You want to promote your fashion brand in China, contact GMA!
Sharing fashion tips through a combination of pictures and videos in China is the best way to promote your products. Similar to beauty influencers in Europe and the US, many Chinese fashion influencers have accrued millions of followers. The emergence of WeChat and Weibo in China has allowed a range of young people to rise to fame in a variety of different categories.
Fashion influencers are not merely representatives of the brands they work with, but they help to style and high fashion more approachable to regular everyday people. This has helped people from all over China to develop an appreciation for these industries. Weibo's effect is most apparent where high-class fashion and beauty influencer marketing has now become the main force of brand marketing and product promotion in China.