The Chinese emotional calendar is a hybrid calendar between important Chinese but also international trade dates. It is one of the pillars of Chinese culture and you have to know it by heart when you want to settle in China. Indeed, certain dates on this calendar are so important for the Chinese that they can allow you to increase the impact of your brand if you launch marketing or commercial operations on the right dates.
Bet on the dates of the Chinese calendar
With regard to the organization of events in China, for example, one of the complex points to be addressed concerns the choice of date. Choosing one of the dates on the Chinese calendar can ensure the success of your strategy and bring much more traffic and customer engagement.
Chinese Valentine's Day
For example, Chinese Valentine's Day is not celebrated on February 14 but on May 20, because the pronunciation of the numbers 5.20 "Wǔ èr ling" (五 二零) approximates that of the sentence "wǒ ài nǐ" (我爱 你) which means "I love you" in Chinese. So, bet on this date if you are considering a commercial transaction around love, couples, or seduction. Remember, however, that many brands will also launch their campaigns for the same period and that you will still have to stand out.
12.12, the Other Chinese Valentine's Day
In line with love, December 12 is also a date for celebrating love in China. In reality, it is rather a commercial operation organized by China to encourage lovers to spend on their loved ones. Today, the date of 12.12 is well anchored in Chinese culture and the Chinese do not hesitate to spend fortunes to please their spouse. Thus, this date is not to be overlooked when one wishes to set up in China; many sales are made today on the Tmall platform, of the Chinese giant Alibaba.
Single's Day
On the same model as 12.12, Single's Day or 11.11 takes place on November 11 and represents the largest marketing operation in the world. Created by China in the same way as 12.12, the Single's Day encourages single Chinese people to spend for them and to overcome the prejudices of Chinese culture. Indeed, being single beyond 25 remains very frowned upon, especially for women who are less numerous than men due to the effects of the one-child policy in China. Women must marry and have children quickly to fully satisfy their families and not be considered "left-over women".
The fact remains that 11.11 is the occasion for numerous promotions and commercial offers, generating more than $37 billion each year on Tmall. It is essential to bet on Tmall for this day of "Super Brand Day" because some brands realize more than half of their annual profit only that day. Maserati's Levante model, for example, priced at RMB 1 million, sold 100 copies in just 18 seconds in 2018.
Use lucky numbers as assets
When you think about your marketing operations, you must keep in mind the important numbers in China, like example 8 which brings good luck in China. It is not uncommon for brands to fight to organize events on an 8 of the month or insert this figure as part of a commercial operation. Conversely, the 4 "sì" (四) is bad luck in China, because of its pronounced proximity to the word "sǐ" which means death "死". It is so bad luck that the Chinese are ready to pay dearly to remove this figure from their telephone numbers or license plates, for example. Even worse in some buildings, floor 4 simply does not exist. To be banned therefore in any commercial operation, whether marketing or choosing the date of an event.
Stay informed of holiday periods
Golden Week
The main period of Chinese vacation is "Golden Week", taking place from the first week of October each year. Do not bet on these dates because more than 589 million Chinese take the opportunity to go on vacation and sometimes book several months in advance this precious week of rest. This is not the perfect time to spread the word about your brand and the wealthiest Chinese will have left their city of residence anyway during this week. However, if you work in travel or hotels, it's time to give it you're all! More than 4 billion trips are recorded each year, so you have to do it in advance if you want to take advantage of it because the competition is tough.
The Chinese New Year
Chinese New Year is the most important time of the year for Chinese people; Unlike our Western New Year, the Chinese follow the lunar calendar to celebrate the New Year. Chinese zodiac animals have always been a pillar of marketing during this period, so do not hesitate to bet on them for your communication. You can also use the Hong Bao "红包", the small red envelopes filled with money that the Chinese offer themselves, as a marketing opportunity.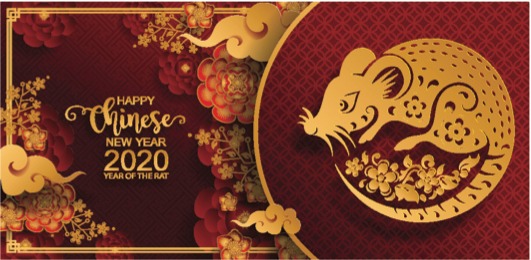 The Chinese New Year represents the period when the Chinese return to their hometowns to see their families. Thus, this period is also a time of great pressure for young Chinese people who express on social networks a "Fear of Going Home", or fear of returning home to face the gaze of their loved ones. Families expect good news, whether it's money, romantic relationships, children, or professional success. So pay special attention not to communicate on these sensitive subjects and risk a bad buzz.
Handle dates carefully
Thus, the Chinese emotional calendar is essential for any marketing or commercial operation organized in China, and juggling with numbers and dates can bring you success as a blunder. So be very careful of the choices you make and do not organize events during the holiday periods. Finally, bet on digital and e-reputation; coupled with the dates of the Chinese calendar, they will ensure your commercial success on Chinese soil.
See also: